Welcome to Australian Fashion Week. Despite the dreary weather outside, the runways joyously popped with colour and celebration. A nod to Y2K fashion continued to permeate collections and was readily adopted by the swathes of fashionistas lining the catwalks. neuno's founder, Natalie Johnson, was among them and was front row to capture all the action.
Cut-outs, back in
Geometric glimpses of décolletages, waistlines and midriffs were a key feature of Australian designers this year. Bondi Born's neon and pastel resort wearwas given some edge with dramatic cut-outs.
Imbuing a more relaxed style, Bec + Bridge's cutouts hung low and loose, while asymmetrical slashes were a standout element of Aazaki.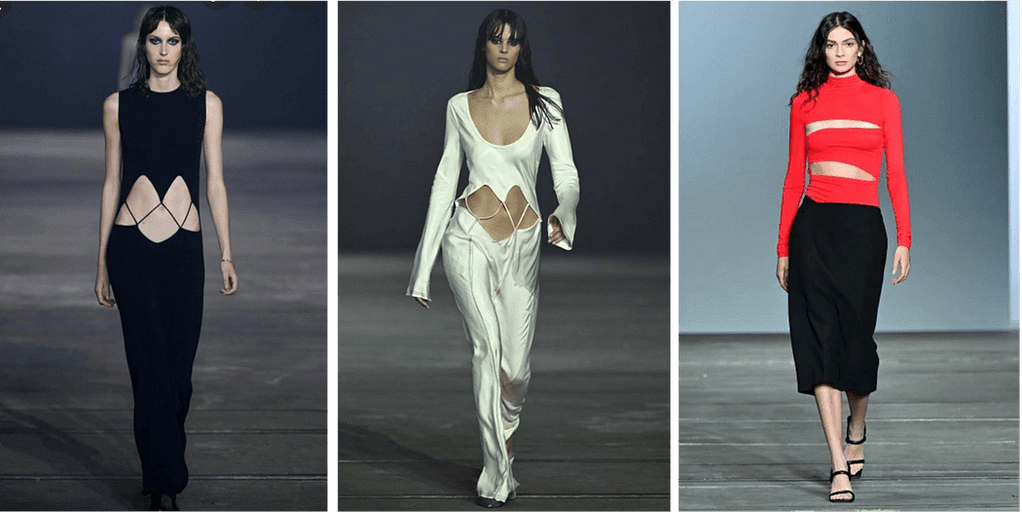 Disco party under the sea
Romance was Born's outlandish style took a deep dive under the waves, paying homage to fantastical waterscapes. Against the theme song of Icehouse's, Electric Blue, Romance was Born went bold with vibrant colours and textures. Mixing architectural elements and oversized outwear, this seemingly bespoke collection still harnessed Y2K trends and hit all the right notes.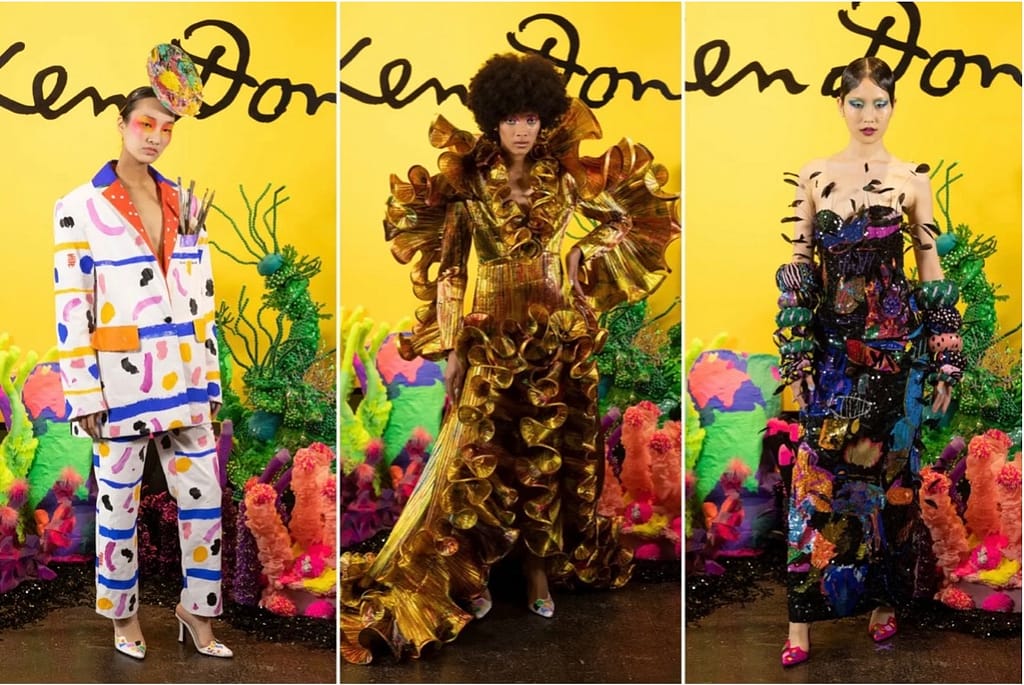 Metaverse makes it's mark
The Metaverse came to the runway with two pioneering shows. Daniel Avakian's 'Tears in the Rain' NFT dress appeared both physically on the catwalk, as well as in animated form. The physical dress retails for $4,500, whilst it's digital counterpart can be purchase on Opensea. Avakian said he was inspired by the 1982 film, Bladerunner, when designing his first NFT and was intrigued as to how to "integrate symbiosis between human models and digital."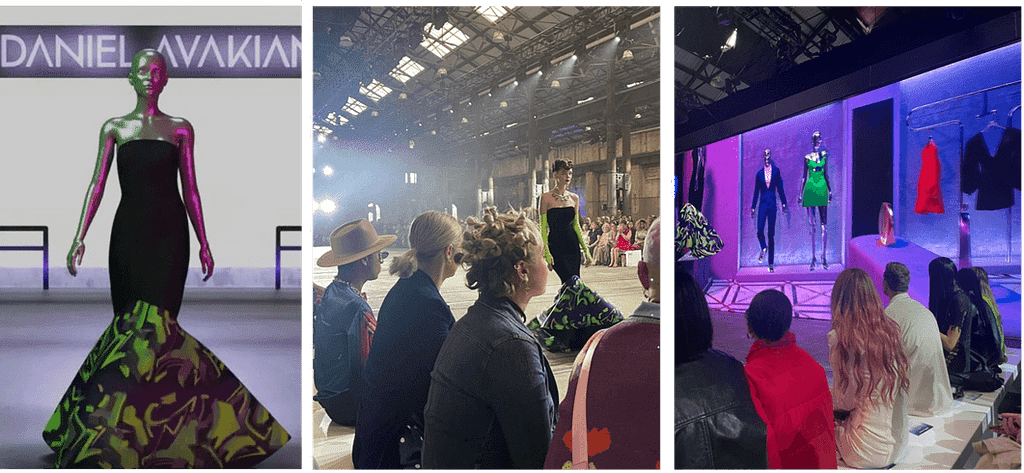 New fashion brand, Injury, teamed up with musical duo, Deep Faith, to create a hyper-sensory experience. Eight avatars flew, ran and explored a mystical world on the big screen, whilst drums, keyboard, opera and dance recitals played in front.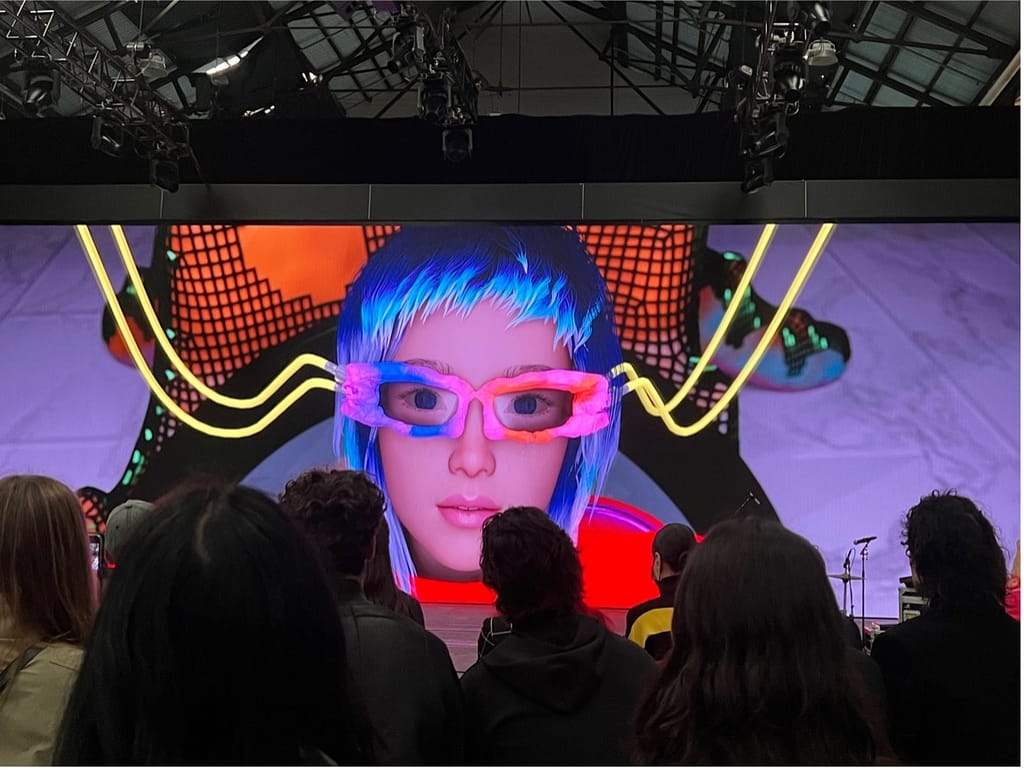 Silks and sheer
Silk took centre stage in Australian fashion this year. Unstructured, rippling dresses shimmied down the runway, spearheaded by Bianca Spender's innovative tailoring.
Michael Lo Sordo's monochromatic collection featured slinky, seductive garments designed to be worn in the 'magic hour'. Offset with slicked back, wet hair, the models oozed casual cool and debonair sophistication.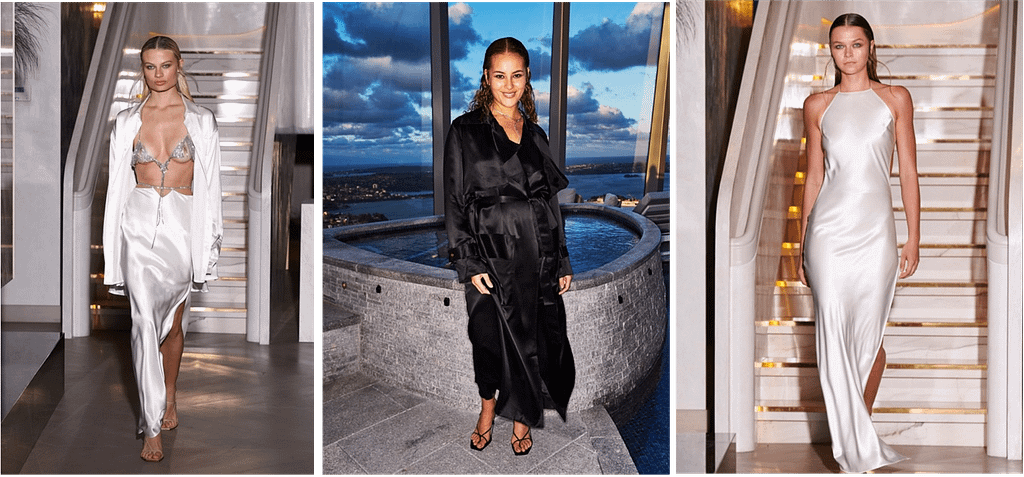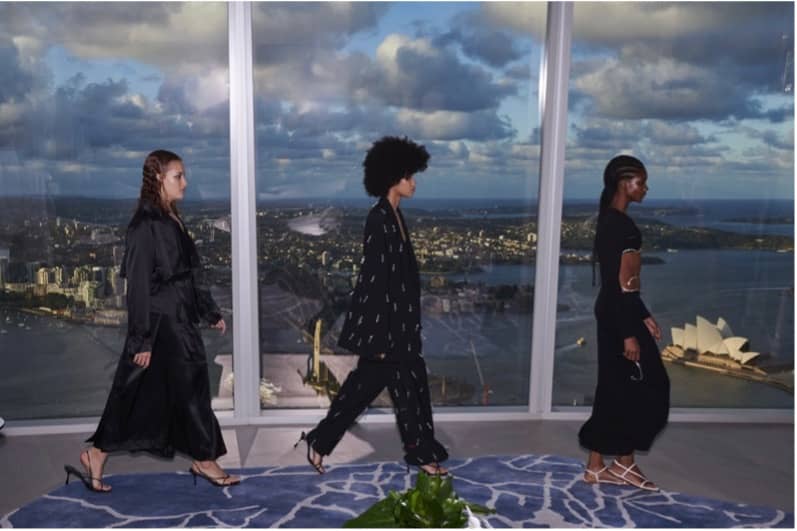 Sheer styles appeared on nearly every runway. Bec + Bridge contrasted shimmery, pretty materials with a grunge runway atheistic that harked back to their 90s roots. Celebrating 21 years in business, the fashion favourite created edge in their latest collection, with moody, sultry makeup and nonchalant hair.
Spotted street style – suits
Not all the action happened inside the hallowed halls of Sydney's Carraigeworks. Outside, the fashion tribe gathered. Teetering on kitten heels and sidestepping puddles, the fashionable glitterati suited up. Oversized box jackets reigned supreme and were mostly in subdued colours and traditional fabrics. Whilst colour was boldly embraced inside, influencers chose more neutral hues and sunglasses were the must-have accessory.