Fashion Month has reached its end. Snowstorms, mermaid scales, war – only slightly deferred from the usual drama
one expects. It was an emotional season, to say the least. Balenciaga in Paris and Diesel in Milan both dominated in
their respective venues. What better to keep us on the edge of our seats than a little fetishism and commentary on
climate change, am I right?
Marine Serre's work continued to question the socio-ecological undertones of fashion. Her use of dead-stock,
pre-loved fabrics amalgamate into an upcycled vision that is both quirky and functional. Maria Chiuri's Dior AW22
offering made a stylish discourse of techie functionality. Many of the pieces were made in collaboration with Italy's
own D-Air Lab – a tech company making functional clothing for non-fashion industries.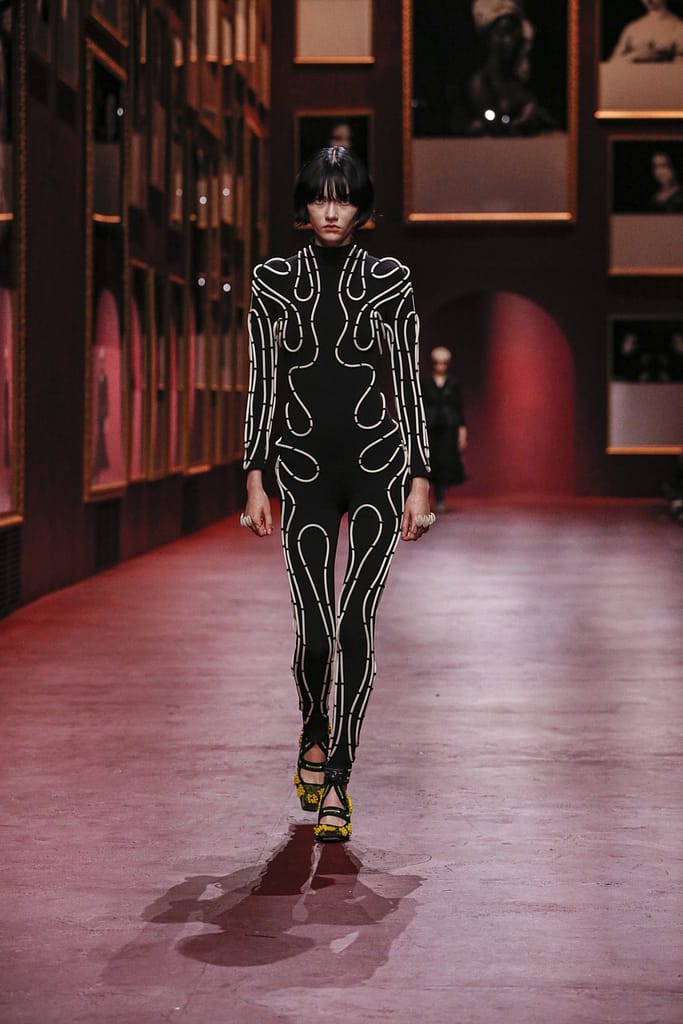 Diesel was the darling of Milan Fashion Week. Aside from the massive blow-up dolls, Glenn's remarkable use of
denim once again defied human limitations. If you remember Faustine Steinmetz, then you know what we are getting
at here. If you know, you know. Miu Miu took us back to high school in looks Blaire Waldorf's protege might honor.
Loewe, on the other hand, took us straight to Art School. With the use of non-traditional fabrics including ceramic pots
and 3D printed cracked eggs for heels, Magritte would certainly be proud of JW's surrealist edge.
An eventful few weeks nonetheless! We will have more to say for SS23 – stay tuned.